Why Everyone Should Read Cross Country Snow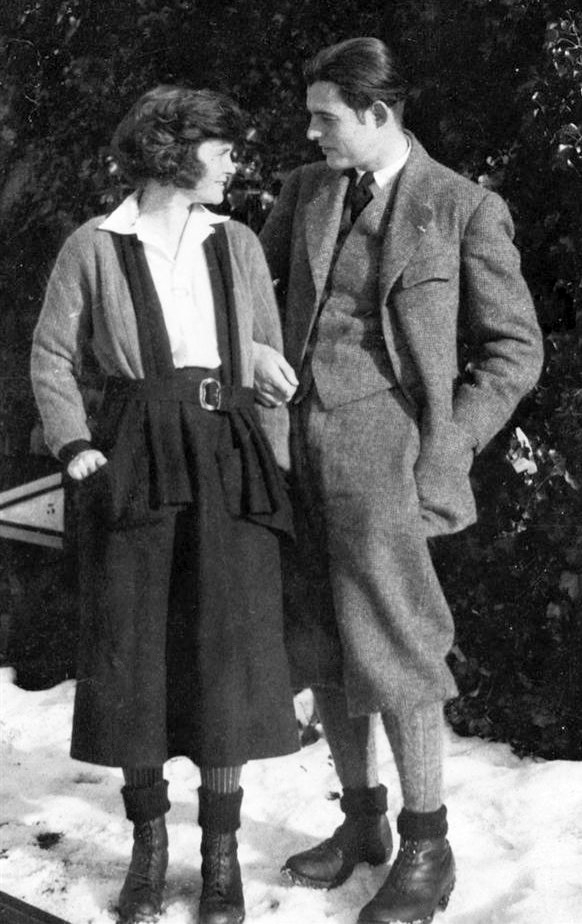 It has long been acknowledged that the best escape is always in the form of literature, however with such a vast array of books on every subject imaginable, it can be a little daunting. Whether you are tucked up in acatered chalet in Meribel , or desperately longing for a long weekend in La Plagne, Ernest Hemingway's short story richly evokes all the joys of skiing.
Firstly you get instant literary points. Hemingway is a household name and even the least well-read person could name at least one of his works. However in the same breath his writing is beautifully simple, free from all the ambiguity that defines Faulkner or Proust, Hemingway speaks clearly and lovingly about the purity of the joy of skiing.
Cross Country Snow is a masculine text, about two men skiing down a mountain, revelling in the physical enjoyment shared with no real need to discuss it in detail:
"There is nothing that can really touch skiing, is there?" Nick said. "The way it feels when you first drop off on a long run."
"Huh" said George "It's too swell to talk about".
George is not wrong, there is something that defies definition when on the slopes, however the feelings that Hemingway conjures are those that every skier can relate to. Whether George is naturally taciturn or Nick overly enthusiastic, their ability to merely enjoy the outdoor experience bonds them deeply.
Some of the language that Hemingway uses transports you back almost instantly to your last ski trip with perfect conditions: "He swooped down, hissing in the crystalline powder snow and seeming to float up and down as he went up and down the billowing khuds." It is the weather we long for and yet so rarely get, immortalised in a single sentence.
The true conflict of the piece is that of what a person wants to do versus what they must do. The wish to spend life in a more nomadic lifestyle, skiing more often and not returning to their responsibilities is a thought had by almost everyone who has stepped out on to the piste. This is summarised in one sentence: "I wish we were Swiss".
Image Credit:John F Kennedy Library