Chalet Hotel La Foret
Chalet Hotel La Foret is located in Les Arcs
Our superb Chalet Hotel enjoys a central location at the heart of a traditional chalet complex just above the village of Vallandry. It is directly on the piste and guests can ski in and out from the hotel terrace. La Foret has been finished to a very high standard to give comfortable communal areas and large bedrooms. The lounge overlooks the large south-west Terrace and circular dining tables of 8 offer enough room for all guests and staff to sit down together to enjoy fabulous evening meals.
For your convenience all guest bedrooms offer private Tea & Coffee making facilities on request.
To see what some other customers think, have a look at the Tripadvisor page for Chalet Hotel La Foret.
This chalet features free WiFi, in-house private Ski & Boot hire, and a ski room with boot warmers.
All guest bedrooms are fully en-suite and the majority have balconies. A lift serves all floors, and two bedrooms have been specifically designed to be wheelchair friendly. There is off-road parking nearby, while indoor parking is available for an extra charge. La Foret also features its own public bar and restaurant, La Caverne, which is equipped with satellite TV.
The Caverne not only serves as a welcomed drinks stop, but it also offers a wonderful tasty lunchtime menu. Serving excellent meals and snacks at superb prices.
Ski Olympic in-house ski & boot hire is available in this chalet with an excellent selection of equipment to choose from.
For ski & snowboard lessons, we highly recommend Sian McLoughlin, a fantastic BASI Level 4 ski instructor working in Les Arcs and Peisey-Vallandry. Get in touch with her at www.sianski.com.
Booking Online
If you book on-line for 2 guests you will NOT be charged extra to book a triple room, so go on and give yourselves more space!!!! The triple rooms are 10/11/15/18/19/20/21/22/23/26/27/28.
PRICES BELOW INCLUDE FLIGHT* AND TRANSFER
*Flight from Gatwick (Manchester if available is £35pp extra)
Book online
Our booking system allows you to book a holiday (including lift passes and ski hire) using real-time, live availability. To start, click on the week you'd like to book. If you have any questions, please don't hesitate to call us on 01302 328820.
2019-2020
2019-2020
Floor plans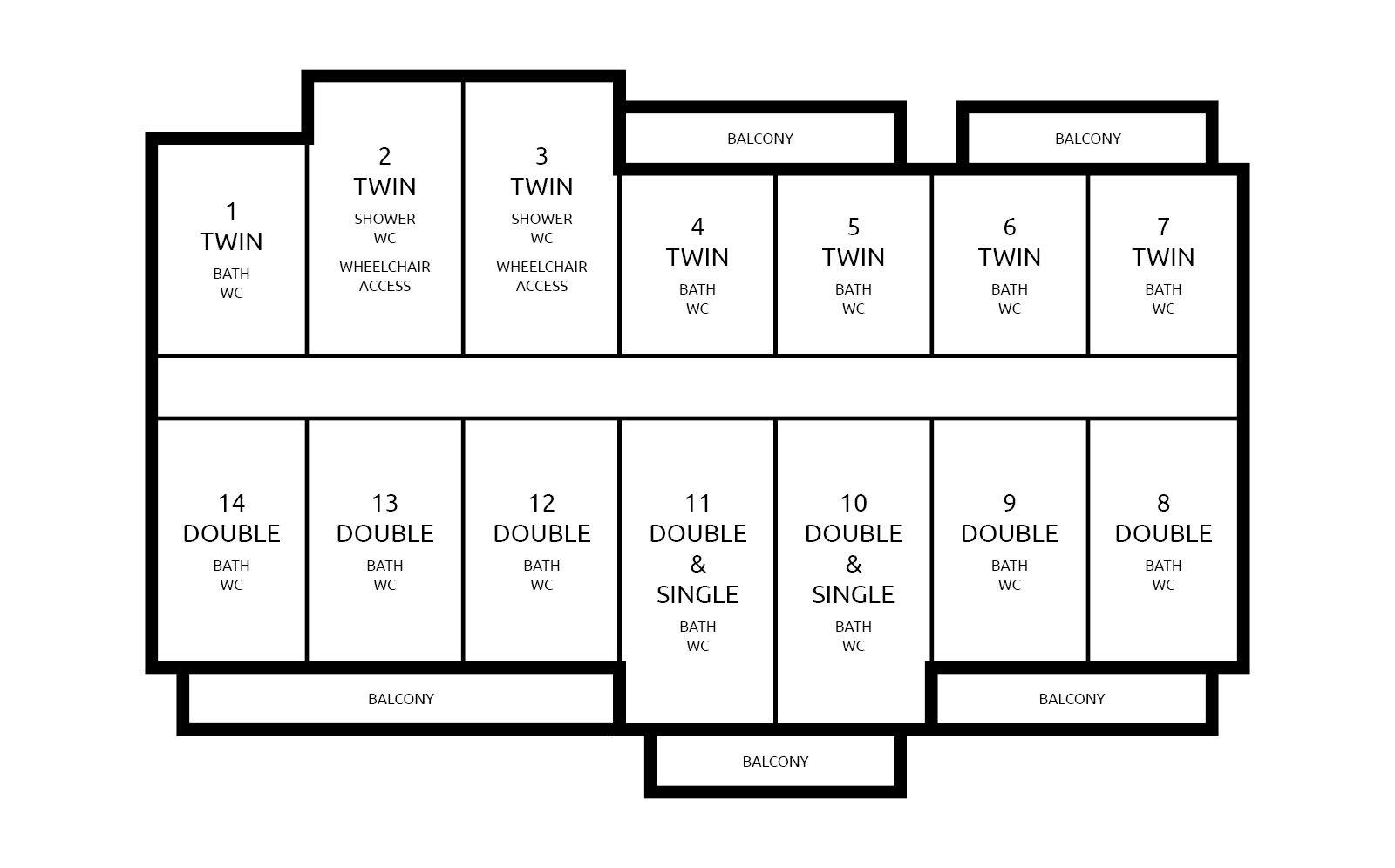 1st Floor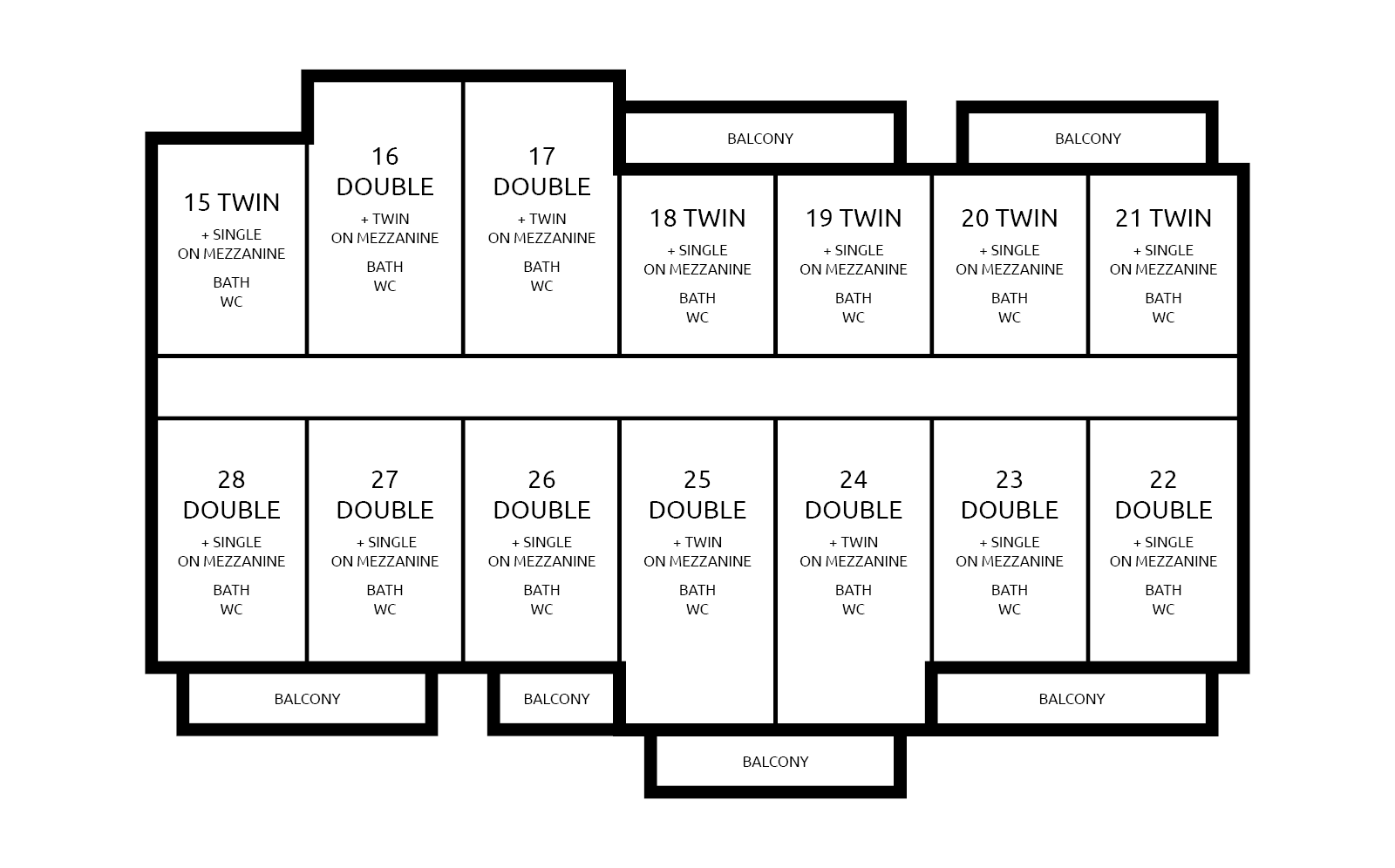 2nd Floor