The world's most challenging ski runs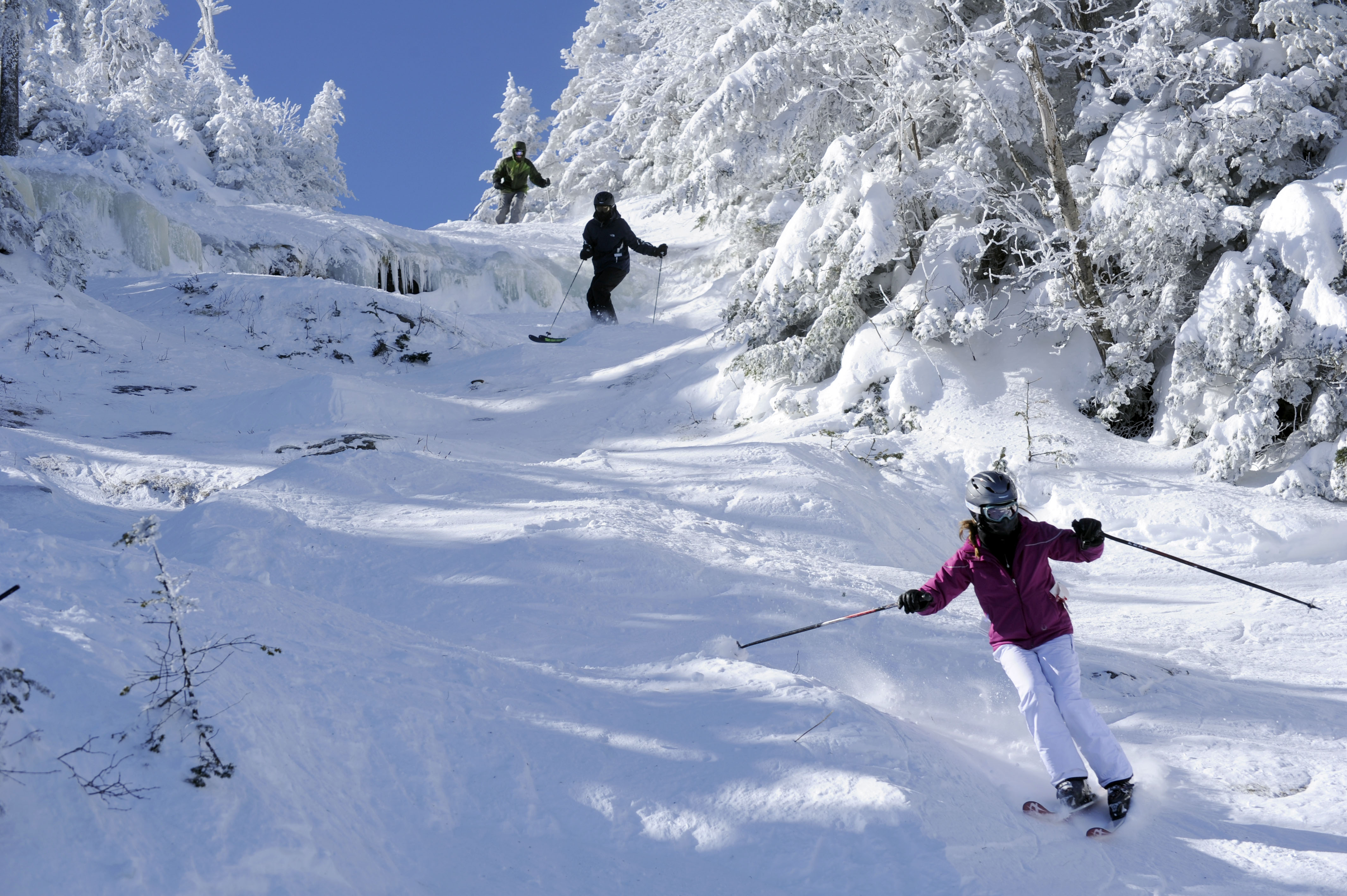 During any ski break we encounter the inevitable fear of a steep drop or particularly narrow run, but after you have completed the descent and the initial adrenaline begins to wear off, you find yourself looking further afield for the next thrill. Whether you are off to a ski holiday in France and looking to let out your inner adventurer, or heading to North America in order to catch some air, these seven descents will leave you either frozen with fear or raring to go.
While not the most dangerous (though some are undeniably so) they combine some seriously technical elements more than sheer recklessness and a gung-ho attitude can account for. With nothing but views and an adrenaline rush as a reward, you will feel justifiably proud if you manage any of these terrors.
Corbet's Couloir, Jackson Hole, Wyoming, USA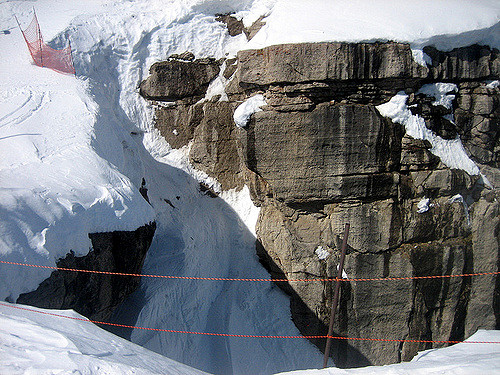 A destination piste if such a thing exists, this single run is where many snow sport enthusiasts flock to in order to prove themselves and their prowess. Jackson Hole is rarely spoken of without mentioning Corbet's couloir, so great is the fame of one mere run.
This is mainly due to the absolutely terrifying initial descent, with very little option but a leap of faith, many merely hover at the summit and watch others gather their courage. It is narrow, with unforgiving rock faces and a tantalising amount of powder. No wonder it is 4th on thelist of things for skiers to do before they die.
La pas de chavanette, Portes du soleil, France/ Switzerland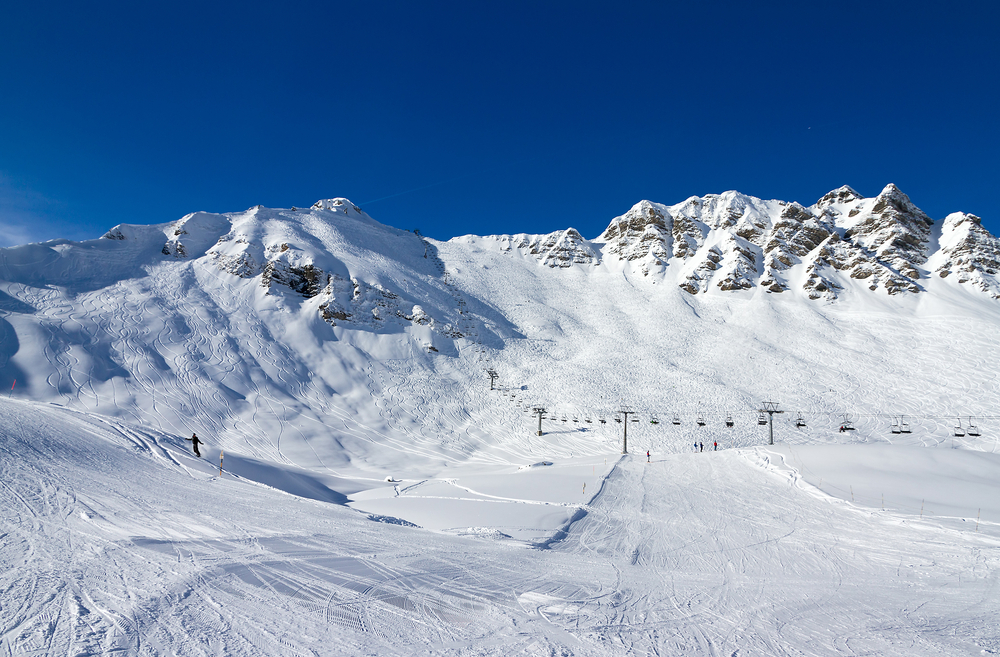 Known as the Swiss wall, this run is on the border between Switzerland and France and is intimidating to say the least. Rated as an orange (too difficult to fit the standard European classification colours), it is one kilometre long and has a vertical drop of over 300m.
This is all hampered by moguls that can grow to monstrous size with a touch of heavy snow. The first fifty meters are steep, narrow and crammed full of enormous moguls, but if your courage doesn't fail you and you continue on the direct path, it gets narrower, rockier and the moguls continue to add to the fun.
Delirium Dive, Banff, Alberta, Canada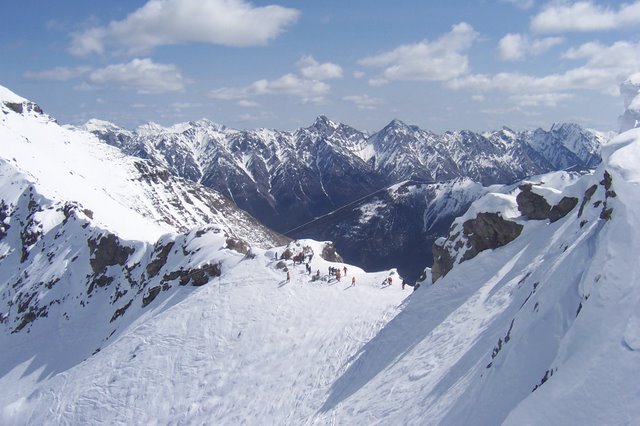 The difficulty of this run is all in the first minute, another one that requires a galling freefall to get you started. This run is very much weather-dependent, as it only opens when the weather permits and the avalanche risk is low enough. Even then you are only allowed to ski if you have an avalanche transceiver, a shovel and a probe with you.
You are rewarded for initial courage with glorious views over the Lake Louise resorts and a relatively easy run after the bowl, it is just getting there that poses a problem.
Grand Couloir, Courchevel, France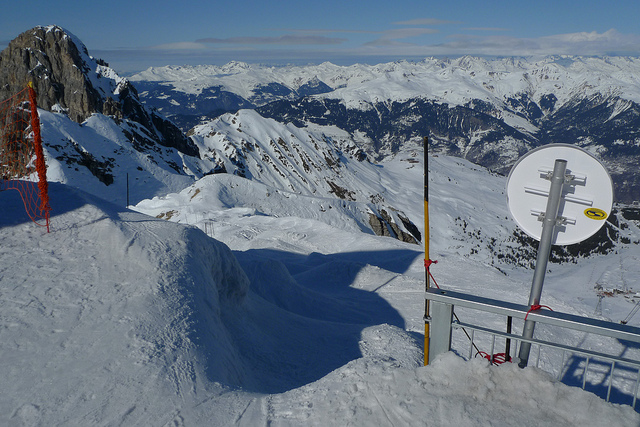 This is the easiest of the Couloirs at Courchevel though the only one of the three on the piste map, the other two will probably remain unofficial due to difficulty. That said, Grand Couloir is no slouch in terms of difficulty, with the initial run from the cable car to the entrance being steep and requiring a serious snow plough technique. The entrance is between two boulders. Though not the steepest course on this list, it has some serious moguls to contend with. If it has recently snowed, the course is manageable, but if there is a hint of ice you could be hard pressed with even the best technique.
The Fingers, Squaw Valley, California, USA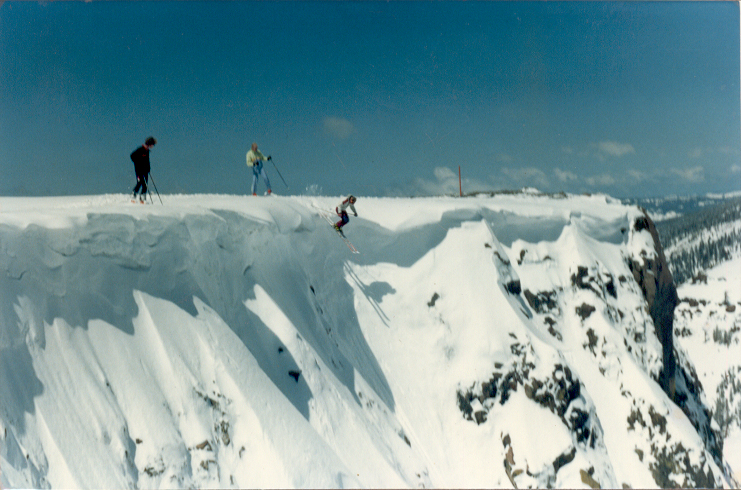 This is one for the powder days when there is an unofficial race to the first lifts to make some fresh tracks. The main challenge of the fingers is a sheer drop about halfway down, though craggy so you can choose the extent of the freefall, it is pretty much unavoidable. The rock reef outcropping faces the rest of the resort, so this as much a spectators sport as an extreme adventure.
On the lift be sure to scope out your line as it will be blind when you are on the run. The middle knuckle is often a favourite. What makes this difficult is the speed necessary if you are part of the powder race. The amount of people on the mountain coupled with an all burning desire to be at the front of the pack, make the moment you come across the knuckles the worst sort of surprise. If you are skiing later in the day, your landing is likely to be compacted and icy from all the previous skiers.
Tortin, Verbier, Switzerland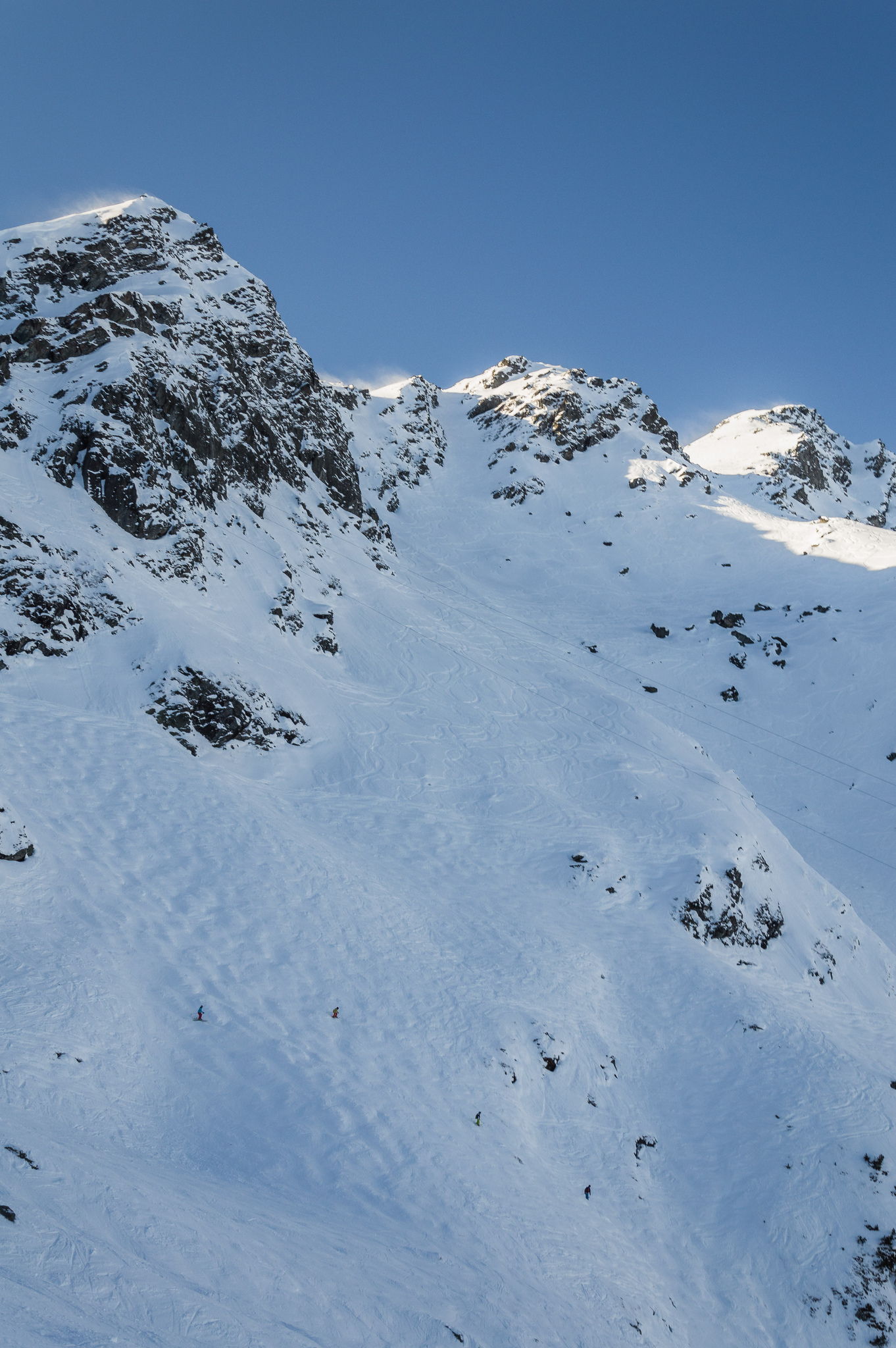 Another European run that's unpleasantness is dependent on weather. When Tortin is so blessed by a luxurious blanket of powder, this run is practically angelic. With moguls lurking under a decent covering many are unable to understand the fear attached to this descent. However, if you happen to come across Tortin when it is windswept and icy, you will have a very different experience.
The moguls get nastier the further you go and a kiss of ice can leave you in a terrifyingly long slide that you are unable to stop. When this is combined with the initial steepness, you may be in desperate need of a stiff drink at the bottom.
Paradise, Mad River Glen, Vermont, USA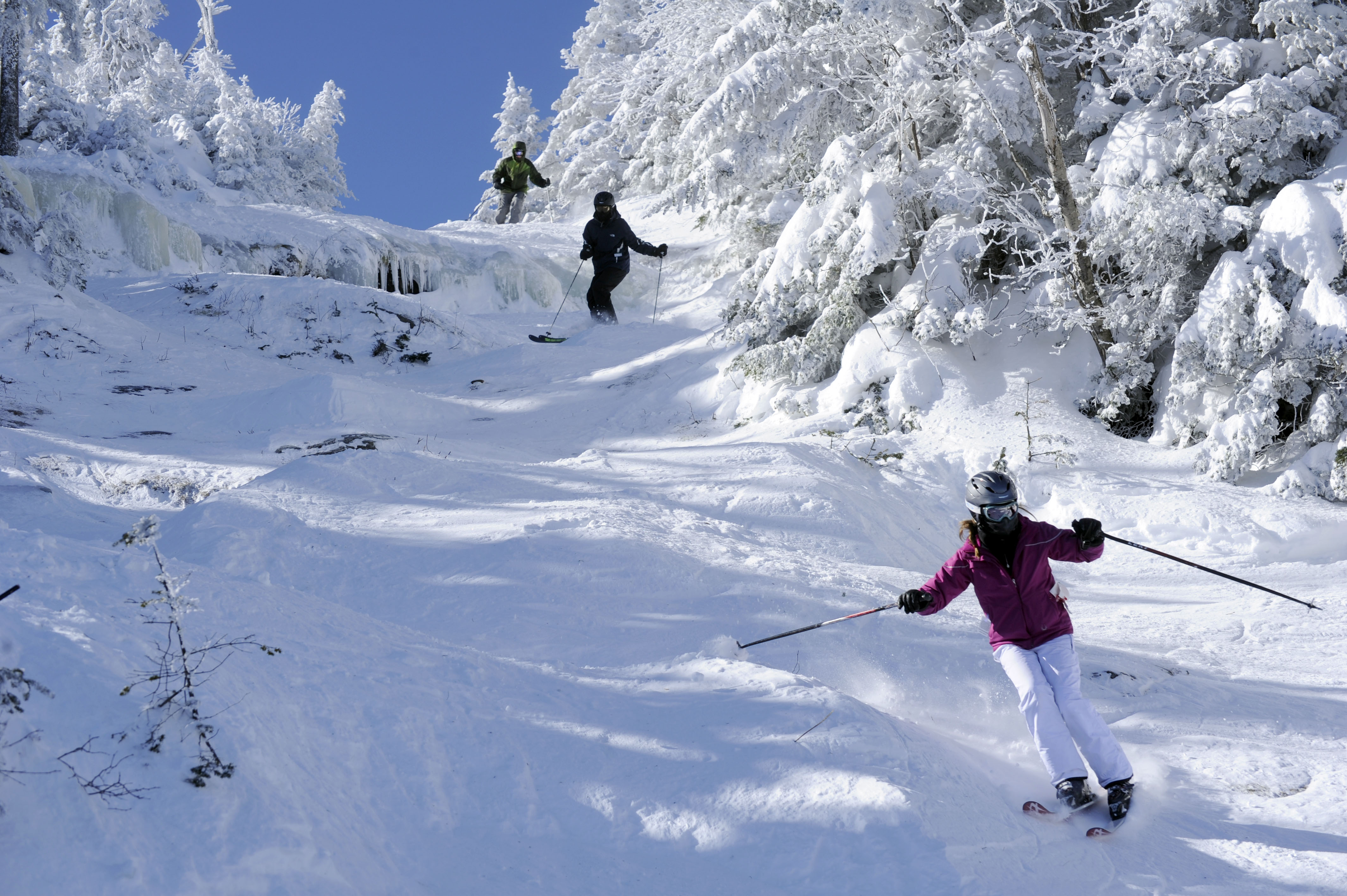 We can only assume this name is ironic, Mad River Glen is small and run in an old fashioned manner with the tagline of 'Ski it if you can'. Many will take this as a challenge, but it is worth having a good look at the slopes on the lifts, some of these should be graded to more difficult colours.
Paradise is a black diamond (the US has double black diamonds) but in reality it is steep, narrow, and rocky. This may sound no more difficult than many others not on the list but when coupled with unclear trails and a fair bit of woodland to avoid, Paradise, it definitely is not.
Image Credit: Perfect Zero, Dennis Van de Water, Kyle Pearce,benjgibbs, Viriditas, Karim Von Orelli, Paradise Resort