The video game inspiring the next generation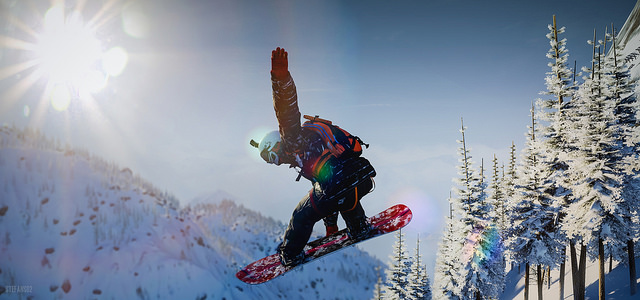 In December of 2016, Ubisoft unleashed their new game Steep upon the world, an extreme sports game set in a snowy alpine landscape. With an online multiplayer capacity, the open world allows both a competitive and explorative gaming experience, and thus far has earned glorious reviews.
However, we all know that an online game is somewhat divorced from the reality of a hard day on the slopes. A game will never be able to mimic the ache and exhilaration of a successful ski day, nor the ultimate bliss of relaxing among the gorgeous scenery in your Ski Chalet in France.
What Steep does bring to the table, though, is opportunity and scenery. The open world of Steep is unavoidably stunning - Christian Dolan, who reviewed the game for Eurogamer back when it was first released, says: "Those sunsets are worth seeing. Despite a lingering blandness to the detailing, Steep is very beautiful, maybe because the world it is capturing is so unavoidably beautiful in the first place. The slopes allow for a surprising range of sights, from thickets of spindly silver-skinned trees set on lofty peaks, to snow-clogged villages and dark ravines where huge slabs of blue ice rise out of the ground."
By allowing people to explore the majesty of mountains in their homes, it plants the first seed to see it for themselves. It also allows them to experience the fun edge to snow sports. The game allows you to flick between snowboarding, skiing, wing-suiting and paragliding and thus gives a more rounded (if slightly more aerial) encounter with the mountains than you can find anywhere outside of the Alps. After hours of playing the game, many will be inspired to seek out such thrills first hand, though four hours of being face-down in powder may put into perspective their expectations of re-enacting some of the tricks they manage so effortlessly on the game!
The open world allows an ongoing adventure which both revels in the beauty of the game and the experience of self-achievement. With an expansion for Alaska in the works, it is expected that Steep will continue to gain avid players who will hopefully hunt down the real thing next season.
Image Credit Stefans02