New Additions To Peisey-Vallandry/Les Arcs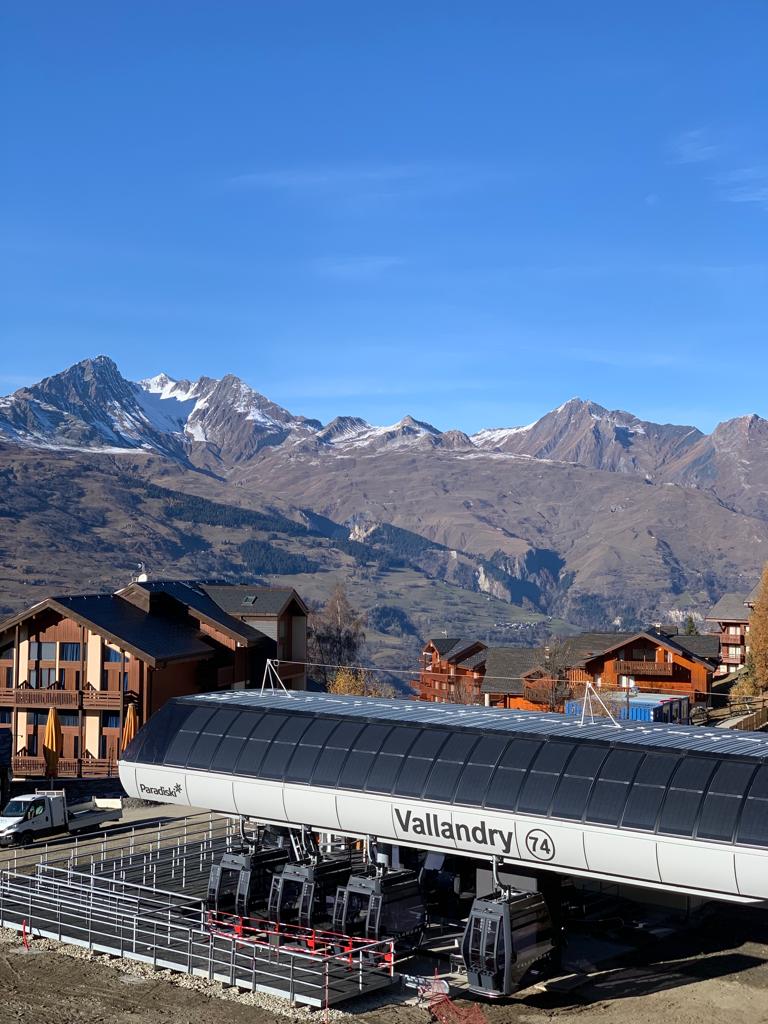 The Peisey-Vallandry/Les Arcs resort has seen some recent changes and additions since you last holidayed with Ski Olympic. Read on to find out more about what's in store this season...
If you've spent a holiday in Vallandry in recent years, it's likely you'll be familiar with the Peisey-Vallandry chairlift. Situated near the village, it's the first chairlift of the day for Ski Olympic guests as you head off for a day on the slopes.
The chairlift has now been replaced by the brand new Vallandry Gondola, opening this season. Carrying 3000 people per hour, the 10-seat Gondola travels 6 metres per second and can take you up the mountain in approx. 6:20 minutes. It'll make your morning journey up the mountain more comfortable and warmer, as you won't be exposed to the chilly mountain breeze and inclement weather.
In our last blog post, we shared our commitment to sustainability as a company, as well as the wider efforts of the Paradiski area to combat climate change. The Vallandry Gondola itself has some significant 'green' features, including solar panels for sustainably-sourced energy and recycling the heat produced by the motors. These features are part of the resort-wide policy that aims for 25% of the electricity used within the ski area to be generated from renewable sources by 2030 (1).
At the top of the Gondola, you will find the new Mountain Animal Museum (free entry), showcasing thirty species of local fauna and cultivating education about local biodiversity for children and adults alike. There's also a panoramic viewing area overlooking the newly designed beginners ski area. This area is dedicated to skiers and snowboarders who are at the start of their snow journey; you'll find a 'First Rides' and a 'First Turns' area to practise and learn before hitting the more challenging slopes.
The Gondola is not the only new feature in the resort this year. A café will be opening at the top of the Varet 40 Gondola, serving traditional Savoyard cuisine spotlighting local produce. The café has a panoramic terrace, so you can enjoy a delicious meal looking over the beautiful mountains.
At the top of the Carreley chairlift, you will also find a new terrace, where you can picnic, relax and enjoy the views.
Come and see all the fantastic new additions to the Peisey-Vallandry/Les Arcs resort yourself - book your holiday with Ski Olympic today.
Citations:
1: https://www.inthesnow.com/new-les-arcs-gondola-generates-green-energy/