How skiing as Santa can help charities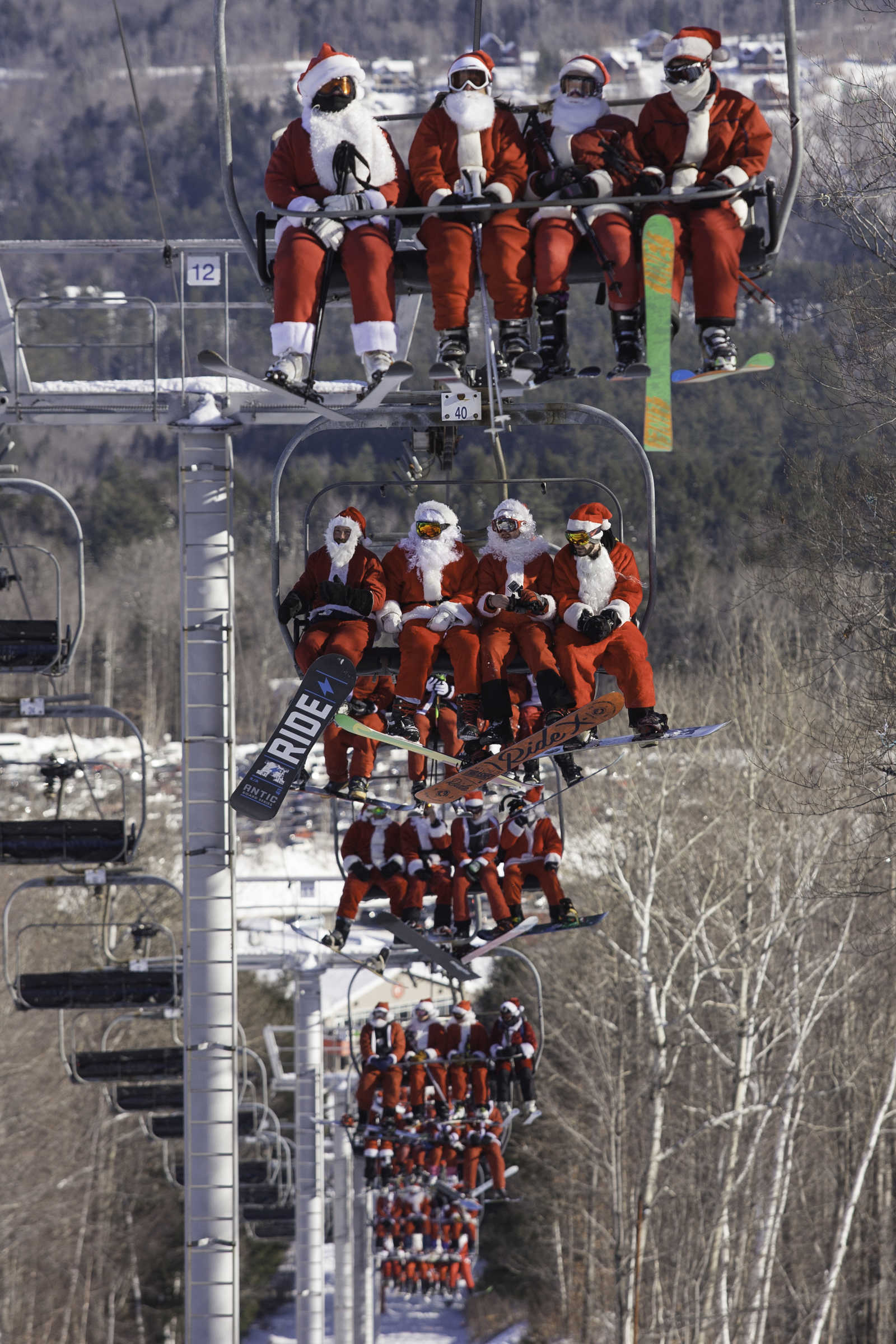 As the run-up to Christmas starts in earnest, Americans are pre-emptively donning their Santa suits in order to raise money for charity. The Sunday River resort in Maine was excited to hold its 18th annual Santa Sunday on the 4th of December 2016. This combines a traditional pre-season opening that many resorts indulge in to increase press and bookings, but with a little festive generosity.
With challenging terrain and hindering costumes, this event has become the start of many people's skiing season as they hone their competitive edge. Though there were a few tumbles, no Santa's were hurt and the celebration continued off the slopes, as many stayed in costume to hand out candy canes and enjoy the sunshine. However, the fun-filled day did not overshadow the good cause that it is in aid of. With last year's Santa Sunday raising nearly $3000 for the local charity Sunday River Community Fund, many local projects have been aided and sustained through the funds raised.
Aviemore in Scotland is taking a more traditional route as the organised Santa fun run is very much on firm ground. The event, due to take place on the 17th of December 2016, is in aid of a snow sport charity. Disability Snowsport UK has a unique sense of purpose, arguing: 'that anybody regardless of their disability can take part in and enjoy the thrill of snowsports'. As an ever-expanding charity looking to reach more people with disabilities and offer them an experience, the funds are needed and will be much appreciated.
Though some resorts are now open, I doubt you will see a skiing Santa on your ski holiday in Meribel just yet, though there are always a few for Christmas day. If you feel like donning your own suit for your ski holiday in France , consider doing it for a good cause.
Image Credit: Sunday River Resort