How Oakley Airwave 1.5 will change the way you ski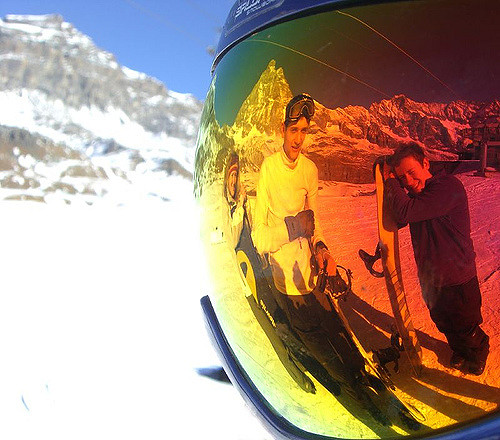 All the unseasonable snow is readying us for our winter breaks to come and with it comes the inevitable last minute shopping to get you 'piste ready'. In reality very few things change when it comes to ski wear, you might choose to update your bindings or invest in better thermals in advance for your ski holidays in France but once in a blue moon a product comes along that you really have to try.
Oakley have recently launched the Airwave 1.5, building on its previous success with wearable technology. This is a goggle that seems to do everything. Goggles for mere protection are left far behind with a new wave of advanced technology that come with every bell and whistle. The Airwave is equipped with a built-in HUD ( Head-up display), integrated GPS, Bluetooth, an accelerometer, barometer and gyro sensor, this incredible amount of equipment allows the goggles to display speed, time, location, distance, altitude, jump airtime and vertical descent, among other things.
The greatest aspect of this product is the tracking abilities. If the other members of your group are wearing a pair of Airwave 1.5, then you can pinpoint their location and see their stats to let loose your competitive edge. The plethora of information is viewed on a small screen on the bottom right quadrant of the goggle's frame, which is perceived by the eye as a 14-inch screen viewed from five feet away. You can even connect this piece of kit to your smartphone, allowing you to access your phone calls, check your Facebook and control your music with the little remote that is designed to fit in your pocket or strap to your arm.
The negatives of are few, but it is bulkier than traditional ski goggles which takes a little bit of getting used to, as does HUD. Though this is in the corner of the screen, initially a little distracting. The other downside is it is another thing to plug in at the end of the day, though with a 6 hour battery life, you shouldn't run out of juice on the slopes. All round it really enhances your skiing experience and once you have used the Airwaves 1.5, you wouldn't be without them. Check out the link below to see the promotional video.
Image Credit: Rebecca Searle