Could the Brecon Beacons be the next ski destination?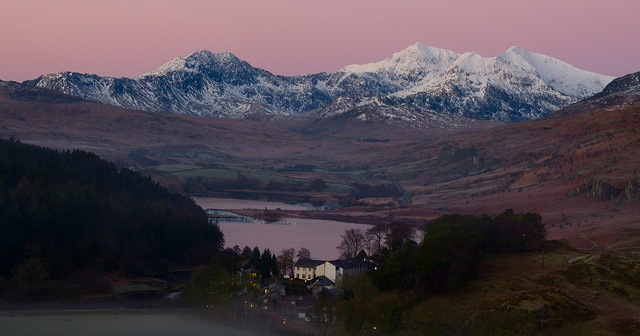 Maybe destination is a strong word, possibility is closer to the truth. There is no way that Wales is going to overtake the Alps, soski holidays in France are still a safer bet than Snowdonia. However, the question of Wales' future as a snow sports area does lead to an interesting discussion on how we ski.
Michael Richards can be seen skiing Pen y fan in the winter months, however, due to the Britain's notorious weather patterns it involves a lot less planning and significant spontaneity. This also explains the less than even covering of snow you will find up the Welsh mountains, with Michael clarifying: "In some parts there were two feet, in others, two inches". A lack of continuous cover, snow type and shelter takes us far from the expected luxury of resorts, with beautifully groomed pistes, tonnes of powder and a facility for a hot drink at the end, but what do we gain from this sort of experience?
This is a lot closer to how skiing would have initially felt, forcing us to use our instincts and feel the snow as opposed to relaxing on the runs as we are used to. Constantly watching the terrain uses an exhausting amount of concentration, as does reacting to every root and stone hidden in the grassy underbelly of the Brecon Beacons, however as Michael explains "If you go up there to ski you'll be disappointed, but if you go up there for the views they're amazing."
There is a lot more pride involved in this type of skiing, the complete lack of basic facilities resigns you to trekking back up on foot to the summit, so you really savour every second of the ski down. The rarity of the experience due to the scarcity of snow, truly adds to the uniqueness of each ride, and of course, the views are stunning from the top.
Image credit: Andrew